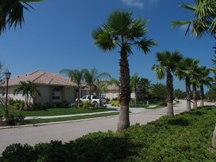 Tax Deferred Property Exchanging:
Greg is a certified trained Internal Revenue Code 1031 Tax Deferred Exchange Consultant (IRC 1031) and has assisted many clients with their property exchange needs. Along with his REALTOR services, Greg recommends the use of an accountant and/or an attorney who have experience in the field of tax deferred property exchanging, due to the Internal Revenue Service regulations and requirements for a IRC Code Section 1031 Tax Deferred Property Exchange.

Mortgages:
Greg's knowledge and expertise with the lending community can be beneficial in assisting you with selecting the right lender and loan program designed for your borrowing needs. Whether advising on different options available for borrowing or just referring some lenders to you. Greg is always ready to offer helpful tips, which may be essential to a smooth transaction.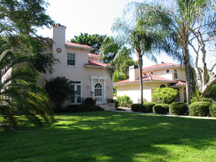 Vine Property for Sale Portfolio:
Along with the Multiple Listing Service, Buyer's can take advantage of Greg's personally owned real estate portfolio: which includes brand new and beautifully updated single family homes, condominiums, waterfront condominiums and vacant lots.
When choosing properties from Greg's personal portfolio, he has the ability to offer buyers terms that other sellers may not be able to, such as:
Lease option to purchase:
FOR: Buyer's who need some time to get their financing in order, or who are not ready to purchase immediately.
With Greg's Lease Option to Purchase program: Price is fixed for 1 to 3 years with terms designed to meet your needs.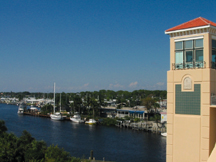 Assisted financing:
FOR: Buyer's who need assistance with their down payment.
Greg may provide assisted financing on selected properties from his personally owned portfolio.
Property Exchange:
FOR: Buyer's who may have a property they would like to use the equity in toward the purchase of a different property.
Greg may exchange your property for one of his portfolio properties and is experienced in using IRS Code Section 1031 Tax Deferred Exchanging, which may be beneficial to both parties.
Contract Flexibility:
Greg's years of experience and creativity gives him the ability to meet the special needs of Buyer's
When Buying a home. How to select the right property at the right price. You'll enjoy peace of mind by working with a local hometown professional who has over 30 years experience in the Venice & North Port Area real estate market. Check out Greg's portfolio of personally owned properties and take advantage of his ability to offer these properties with terms tailored to meet your needs through assisted financing or flexible lease option to purchase. If Greg doesn't have a property in his personal portfolio that meets your needs he will work with you as your Buyer's Agent through the Multiple Listing Service and the open market to find one that is just what you've been looking for.
When Selling your home. By providing you with a free comparable market analysis Greg will assist you with determining your properties best value. You too can play an important role in the timely sale of your property. By following Greg's helpful steps that he recommends for the marketing of your property you can improve your properties appeal and assist in a faster sale.

---